How We Teach History at Red Hall
WE ARE HISTORIANS
Our aim is to help pupils gain a coherent knowledge and understanding of Britain's past and that of the wider world. We want our children to become historians! At Red Hall Primary school, we will inspire pupils' curiosity and make learning creative so they want to know more and ask questions about the past. Through the teaching of History, we endeavour to teach children to understand the complexity of people's lives, the process of change, the diversity of societies and relationships between different groups, as well as their own identity and the challenges of their time. We have carefully selected school topics which are rich with wonder and will spark a passion for History.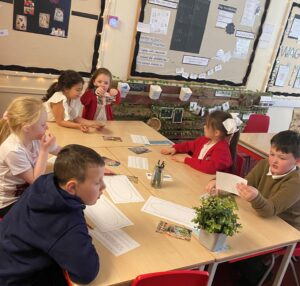 How is History taught in our school?
History lessons at our school will encourage children to think critically, gather and understand evidence and discover more about the complexity of people's lives in our past and how times have changed.
We teach history chronologically so children can build upon prior knowledge and skills.
We aim to follow the interests of all children and encourage them to discover a love for this amazing subject.
Our lessons are active and include a range of resources, invitations and provocations are used to deepen the children's understanding of the period of time we are studying.
Our children are provided with 'memorable experiences' which the school will mainly fund to give children as many opportunities as possible. These link to the way we structure our topic approach to teaching:
In our topic sessions we have a powerful 'engage stage' which captures children's imagination and learning is centred around the wonders of each child.
Next we have the 'develop stage', during this time, children will improve their knowledge and understanding of the topic. They develop and practice their new skills.
We also have 'innovate stage' which helps to steer the children in new directions, re-engage them in a topic or just to spark a new interest.
Finally, at the end of each topic, there is an 'express stage'. This is possibly the most exciting part as all the children have a chance to express what they have learned to parents, carers and the wider community.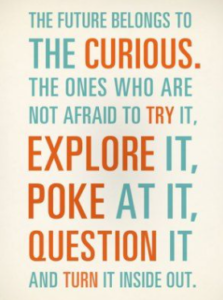 How can parents and carers support their children at home?
Every term or half term there will be a whole school 'umbrella topic' which will drive forward the teaching of our foundation subjects and inspire our core subjects too. These topics will be displayed on our school website and in our school entrance on your child's class clipboard. We encourage children to do their own research about the topic and it would be great if you encouraged and scaffold this learning. Each class will create a question which they will focus on about the topic, all research can be displayed proudly in the child's hook book in school. Here is link to the curriculum coverage for history in our school, if you would like to see what is expected to be taught for history in your child's year group. Please add link curriculum intent and overview.
Hook Books and Floorbooks
As part of our school ethos, we aim to keep our topics as child-led as possible. Staff are expected to cover all elements of the National Curriculum, within History lessons we also ensure we capture the children's voice, reflections and follow any fascinations they may have. We use Hook Books to record the children's learning journey through the topic as we explore our Topic question together. In the Hook Books, you will find evidence of homework, artwork, diagrams, writing, photographs and much more. We pass the ownership to the children so they can add anything they feel in important as they investigate their topic. In Early Years we use Floorbooks instead of Topic books, they are very similar tools but they are used a little differently. Not only will you find evidence of our school umbrella topic covered in these journals but you will also find evidence of completely child-led questions from across the Early Years Framework.
The History Curriculum
History lessons are underpinned by our understanding of the core values of the history National Curriculum document. In order to not only provide children with knowledge but also develop historical skills, allowing them to know more and remember more, and encourage children to work as historians. History topics are planned to ensure that lessons are built upon the key ideas of the curriculum as well as the children ideas, we are always working towards children developing this knowledge and skills. We believe these key points are
Pupils being able to investigate, inquire, research and explore history independently.
Pupils to know the chronology of history and to develop an awareness of time.
Pupils to understand and use a range of primary and secondary sources.
Pupils to have an understanding of local history and of that of the wider world.
Pupils to have the opportunity to make links between the different historical periods.
Click here to view our History Curriculum Overview