Mental Health & Wellbeing
Our Ethos
At Red Hall Primary School, we are committed to supporting the emotional health and wellbeing of our whole school community – pupils, staff, parents/carers and governors.
We have worked hard over the past 4 years to develop a unique ethos which puts our children and the staff's well-being at the heart of everything we do. This is what sits at the core of the service we provide at Red Hall Primary School.
We know that everyone experiences life challenges that can make us vulnerable and at times, anyone may need additional emotional support. We take the view that positive mental health is everybody's business and that we all have a role to play.
At our school we:
help children to understand and manage their emotions and feelings better
help children and staff to feel comfortable sharing any concerns or worries
help children socially to form and maintain relationships
promote self-esteem and ensure children and staff know that they count
support children to recognise the impact of choices they make
encourage children and staff to be confident
help children and staff to develop emotional resilience and to manage setbacks
We offer different levels of support:
Universal Support– To meet the needs of all through our overall ethos and our wider curriculum.
Additonal support– For those who may have short term needs and those who may have been made vulnerable by life experiences such as bereavement.
Targeted support– For those who need more differentiated support and resources or specific targeted interventions such as wellbeing groups or personal mentors.
Attached is our Red Hall SEND Mental Health and Well being 2018 policy
Please download our school leaflet red_hall_positive_health leaflet (5)
Lead staff members for Mental Health and Wellbeing:
Julie Davidson
Headteacher and Mental Health and Emotional Wellbeing Lead
Angela Clemmons
School Learning Mentor
Yvonne Watson
Family Support Worker
Gillian Marshall
Social, Moral, Spiritual and Cultural (SMSC) Lead
Debbie Hayman
Assistant SENCO
Emma Piper
ELSA (Emotional Literacy Support Assistant)
Did you know?
On 2nd October 2018, we achieved the 'Well Being Award for Schools' in recognition of how we promote positive, social and emotional wellbeing, mental health and wellness for pupils and staff at Red Hall Primary School. We are extremely proud of this achievement.

Please see below,brief information confirming support services available to support mental health and wellbeing locally.
Support Services / Signposting Information
Kooth -online counselling and emotional well-being platform for children and young people, accessible through mobile, tablet and desktop and is free to children and young people living in Darlington. http://www.kooth.com
Darlington Mind – Offer a range of support including counselling, one to one support, self-harm, mental wellbeing, emotional resilience workshops for pupils and support to staff.
Contact 01325 283169 contactus@darlingtonmind.co.uk
Growing Healthy Darlington 5-19 Service – School Nurse attached to each school on hand to provide advice and support based on the needs of the pupils. Call 03000 030013
The Darlington CAMHS team provides a service for children and young people up to the age of 18 who may be experiencing a mental health problem, including ADHD. Call 0300 1239296
Papyrus – HOPELineUK is a specialist telephone service staffed by trained professionals who give non-judgemental support, practical advice and information to Children, teenagers and young people who are worried about how they are feeling. Call: 0800 068 41 41 Website: http://www.papyrus-uk.org
The Samaritans are available 24 hours a day Call: 116 123 and can be an invaluable point of contact in the small hours when other help lines are often closed. Website:http://www.samaritans.org
Child Bereavement Support UK offers support to UK families when a child of any age dies or when a child is facing a bereavement. Visit www.childbereavementuk.org or call 0800 02 888 40
YoungMinds provides advice on how to seek help for yourself or a child in your care. There are also comprehensive guides to national services including a guide to Children and Adolescence Mental Health Services (CAMHS). http://www.youngminds.org.uk
Positivity Power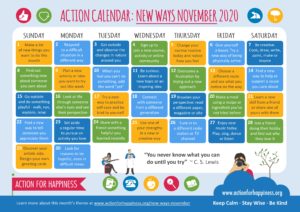 https://primarysite-prod-sorted.s3.amazonaws.com/shrewton/UploadedDocument/d9f9201684344bbd8882fd56be8be67c/mh-needs.jpg
https://primarysite-prod-sorted.s3.amazonaws.com/shrewton/UploadedDocument/5cc17fd35fba474698fc59694dacbdfa/positive-game.jpg
https://primarysite-prod-sorted.s3.amazonaws.com/shrewton/UploadedDocument/93df7c9d3fff4bf19fcbb09bfeffe8bc/self-care-for-kids.jpg
https://primarysite-prod-sorted.s3.amazonaws.com/shrewton/UploadedDocument/7ac6c1a22a144752b791f71a06d0f731/useful-emotions.jpg
A selection of games to help children cope with their feelings and to relax while having fun. https://www.childline.org.uk/toolbox/games/games_expressive#filter
Resource pack 4 https://www.mentallyhealthyschools.org.uk/media/2025/coronavirus-anxiety-toolkit.pdf
Resource pack 3
https://www.mentallyhealthyschools.org.uk/media/2008/coronavirus-mental-health-and-wellbeing-toolkit-3.pdf
A free app for children aged 10-18 to support their mental health needs.
https://www.healios.org.uk/news/45-thinkninja-and-covid-19
Free resources to help children cope with the current situation.
https://www.elsa-support.co.uk/category/free-resources/coronavirus-support/
Resources to help children keep active, be mindful and learn. Catman in Space is one of my favourites!