Lullaby Lane Teacher: Mrs Bradford
Teaching Assistant: Miss Sewell, Miss Browning and Mr Norgrove
Learning Through Play
Lullaby Lane's aim is to create a happy and welcoming environment where all children feel safe, secure and valued. Our caring and approachable team of staff encourage all children to play and explore, think creatively and critically and most of all enjoy learning. During their time at nursery, children are offered a wide range of exciting and open-ended play invitations to investigate. We support them in becoming capable and confident learners whilst striving to give them the best start in life.
How your child is learning at home is very important to us. You can email the School to share experiences or come into School and fill in a Wow moment for your child's Learning Journey.
We are trialling in the moment planning so we can respond to the children's interests as they develop. We have also been trialling Tapestry to log some of our children's learning. If your child has been added, you will have received an invitation to access this. We would love to hear your feedback on this.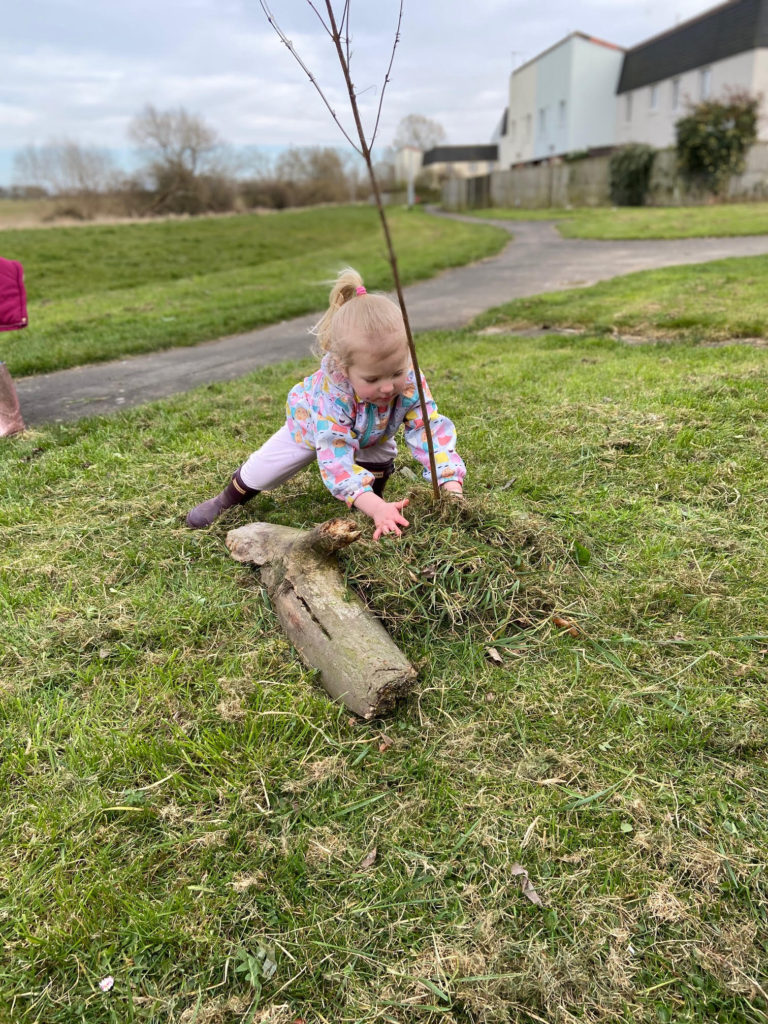 Virtual Learning
We are so sad to be having to isolate again, especially on the final week of term. We have had an amazing year with you and will miss spending this last week with you before the holidays. We will ensure:
Daily challenges are set on our Early Years Facebook Group
Stories are shared by our EYFS Team
We will post daily on the Red Hall Early Years Facebook Group during isolation, if you are not already a member please join our private group.
We would really like to see how the children are getting on, so please do share photos and videos on the Red Hall Early Years Facebook Group or you can email us at Lullaby Lane.
Topics
Our new topic for Summer is 'Our Wonderful World.'
Our new Topic for the last 6 weeks of this academic year is 'Our Wonderful World.' The children have already explored a small world seaside and this has led to lots of fascinations about seashells and listening for the sound of the ocean. 
The children in Early Years have particularly been interested in Pirates so we will be celebrating with a 'Pirate Day' on Wednesday 23rd June, during our Outdoor Learning.
Children are invited to dress up but have been encouraged to continue our eco-theme by using old clothes and recycling materials to create their costumes.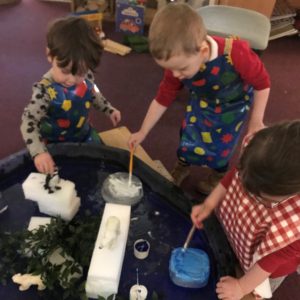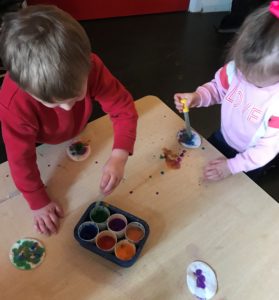 Key information for children in school
Each child must bring their book bag each day, along with their reading record and book.
Please try to read three times a week with your child. We encourage you to re-read books with your child, this will help your child to remember repeated phrases and the more they see words the quicker they will become at reading them.
We do Outdoor Learning on a Monday but children have access to outside everyday, in all weathers.
We use our outdoor provision daily so wellies and a change of clothes are essential, please bring in a set to leave in school.
We encourage children to wear slippers when inside, so please bring in a pair to leave in school, that fit with our slipper policy.
Please label everything! Jumpers, cardigans and water bottles are essential.
We are trying to encourage all children to wear school uniform, this will protect clothes from home as uniform is much more hardwearing. 
Stories and songs
Some of our favourite stories include The Gruffalo and Fox's Socks by Julia Donaldson.
Gummi Bear Song – https://www.youtube.com/watch?v=6Q7-tzCCh3w
Baby Shark – https://www.youtube.com/watch?v=XqZsoesa55w
Tooty Ta – https://www.youtube.com/watch?v=ea4TVg0_8Dk
Our tidy-up song is Spoonful of Sugar – https://www.youtube.com/watch?v=ks4u1NFV4eQ
Key Dates
| | |
| --- | --- |
| Date | Event |
| Wednesday 23rd June | Pirate Day |
|   |   |
Photo Gallery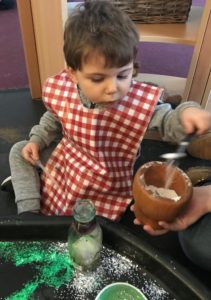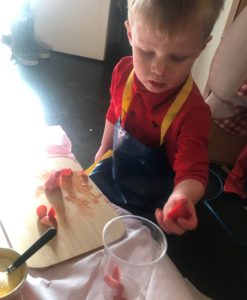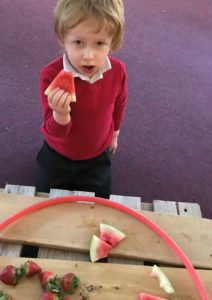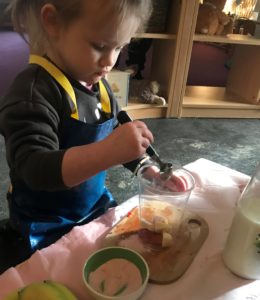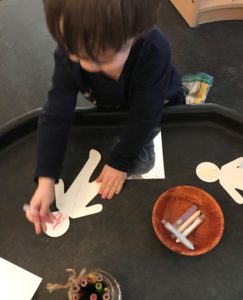 Our photo gallery will continue to be updated.