'Don't tell me the sky is the limit when there are footprints on the m

oo

n!' – Paul Brant
Our teacher is Miss Newhouse and our amazing teaching assistant is Mrs Pidgeon. This year we also have the lovely Miss Wade in our class, who is training to become a teacher. Miss Newhouse, Mrs Pidgeon and Miss Wade always want us to be the best we can be and reach our full potential in everything that we do! We know that it is OK to make mistakes and that this is part of our learning journey.
How we learn in Year 2
In Class 2 we have a play-based environment. We still have whole class lessons then we have time to learn through play as well as focussed group work. We have three challenges every week to complete when we are in our 'COOL time' (Continue Our Own Learning) which helps us embed our learning from our lessons.
Topic
This ​half-term our topic is, 'Tell me a story'. We are focussing on Jack and the Beanstalk in Class 2. Last week we came into class and noticed Jack was stuck on the top of the beanstalk in our class! We brain stormed different ideas to get Jack down and came up with making a parachute and a ladder. We split into two groups and made a parachute from a carrier bag and string, and a ladder from sticks and string. This led to a lot of conversation about materials so our new Topic question is, 'Which is the best material and why?'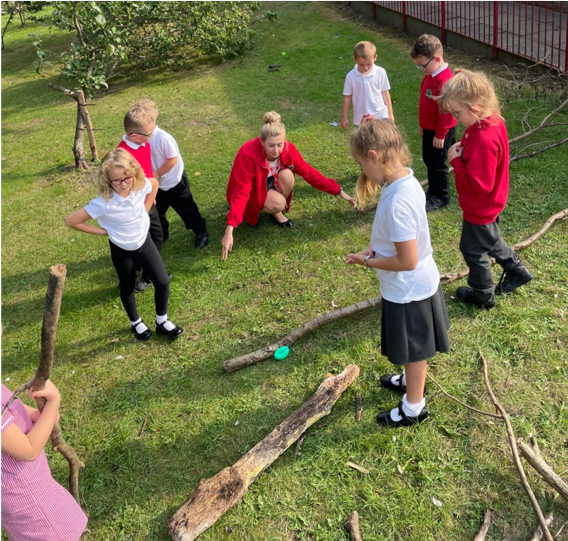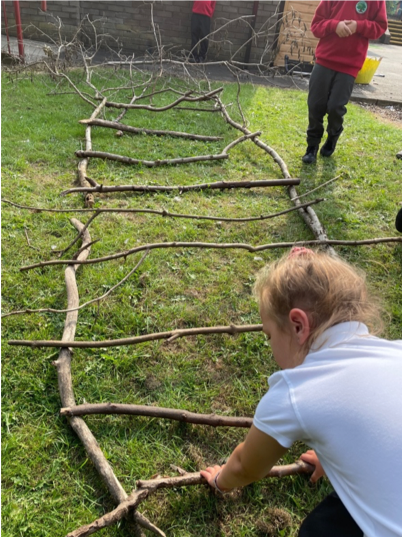 Phonics
Phonics is essential to our learning, it helps us read and write, and that's why we have an hour of Phonics every day! Below is a video in case to help us pronounce the sounds at home.
Home Learning
How your child learns at home is very important to us; you can email us with any pictures or videos. You can also use Tapestry. Your child has their own book that they updated themselves with learning or questions they do themselves. We could print off any photos or comments to go into their COOL book.
Games
Phonics games – https://www.phonicsplay.co.uk/

Timetable Rockstars – https://play.ttrockstars.com/

Classroom Secrets Kids has reading, writing and maths activities – https://kids.classroomsecrets.co.uk/
Topmarks has lots of games and activities for a wide range of subjects that can be played on a tablet or laptop – https://www.topmarks.co.uk/
Reminders
Homework is given out at the beginning of the half-term and is now a choice of activities on a grid for you to complete three by the end of the half-term.

Make sure you read at home every night for at least 10 minutes and get it signed at least three times a week.

At the end of each half-term, the children who have completed every piece of homework and read three times every week have a reward party!

Each child needs to come into school in their PE kit every Wednesday.