We are CURIOUS!
Year 1's teacher is Miss Egglestone. We also have Mr Nelson with us, who is a trainee teacher. Our lovely teaching assistants are Miss Bramley and Mrs Lowery.
Last year we developed a new way of teaching, we now use continuous provision as they do in Early Years to support the learning process. Throughout the day there will be masterclasses in which children will learn all areas of the curriculum in groups. We also have three weekly challenges the children will complete through activities and play. The children are at the centre of the learning process, we are always trying to capture their fascinations and following them. We follow their interests, listen to their questions and encourage exploration and wonder. We challenge the children to be independent and confident learners.
Magic Mystery and Mayhem
When we returned for spring one, we started a new whole school theme: 'Magic Mystery and Mayhem'. On the first Monday lots of items were found left in our classroom including costumes, programmes and lights! But who did they belong to? We all came together to share our ideas including many exciting occupations like singers, dancers and pantomime performers. As a class we need to explore, discover and learn more about the arts, performances and all the different ways we can express ourselves.
The hard work doesn't stop there as we have also managed to experiment using ice, designed our own animal habitats we would go onto build, come up with ideas on how to improve areas of the school, prepare a dance to perform with the entire school and so much more.
We have also learned about Darlington, including important locations and its history. We have discussed what we already know about the town and why its important to us, discovered key landmarks, researched the history of the town and so much more.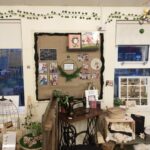 Phonics
Phonics is a way of teaching children to read skillfully. Children are taught how to:
recognise the sounds that each individual letter makes;
identify the sounds that different combinations of letters make – such as 'sh' or 'oo'; and
blend those sounds together from left to right to make a word.
Children can then use this knowledge to 'decode' new words that they see or hear. This is the first important step to learning to read.
By the end of the year all the children will have sat a Phonics Screen. The Phonics Screening Check is meant to show how well your child can use the phonics skills they've learned up to the end of Year 1, and to identify students who need extra phonics help.
The Phonics Screen will consist of showing your child forty words, some are nonsense words and some are real words.
Here are some examples of the real and alien words we will ask your child to read.
There are over forty sounds we teach the children, here is a video to help you with the pronunciation. Watch our sound pronunciation guide.
Online resources available
Ruth Miskin Parents' Page:
http://www.ruthmiskin.com/en/parents/
Games
Phonics games – https://www.phonicsplay.co.uk/
Timetable Rockstars – https://play.ttrockstars.com/
Free ebooks and Spelling games – https://www.oxfordowl.co.uk/ Our class username is Class1RHP and the password is Class1RHP
Classroom Secrets Kids has reading, writing and maths activities – https://kids.classroomsecrets.co.uk/
Topmarks has lots of games and activities for a wide range of subjects that can be played on a tablet or laptop – https://www.topmarks.co.uk/
Reminders
Make sure you read at home every night for at least 10 minutes and get it signed at least three times a week (if you have lost or forgotten your reading record you can always download one from the School Library page).
If you need to speak to Miss Egglestone, you can write a note in the child's reading record or make an appointment at the office. Miss burton is in charge of changing our books, again feel free to contact her if you have any concerns.
Key Dates
Wheelie Good Fun Day – Bring own bikes and scooters – 10th February
Dress to Express Yourself – 11th February
End of half term – 18th February
Return to school – 28th February
French themed day – 1st March
Parents Phonics Meeting – 1st March (time tbc)
World Book Day – 3rd March
Ask me anything afternoon – 7th March 2pm
PD Day – 28th March