"Play is the highest form of research" – Albert Einstein
In Reception, our teacher is Mr Hutton and our teaching assistant is Mrs Pidgeon. We have had so much fun settling into our new class and discovering all of our amazing talents and strengths!
We have been following all of the children's interests and discovering their own unique fascinations. We have already had an amazing investigation station the children have been using to explore their interests, alongside our whole school themes.
Theme News
Tell me a story
This half term as part of our new topic we have introduced our new and exciting drawing club focusing on building up the children's story telling abilities, we have have a new book every week that will be used as a focus for all our learning. This week the children discovered The hairy toe story and the monsters hairy toe! The children have decided to set a trap and try and capture him, we cant wait to see what happens next …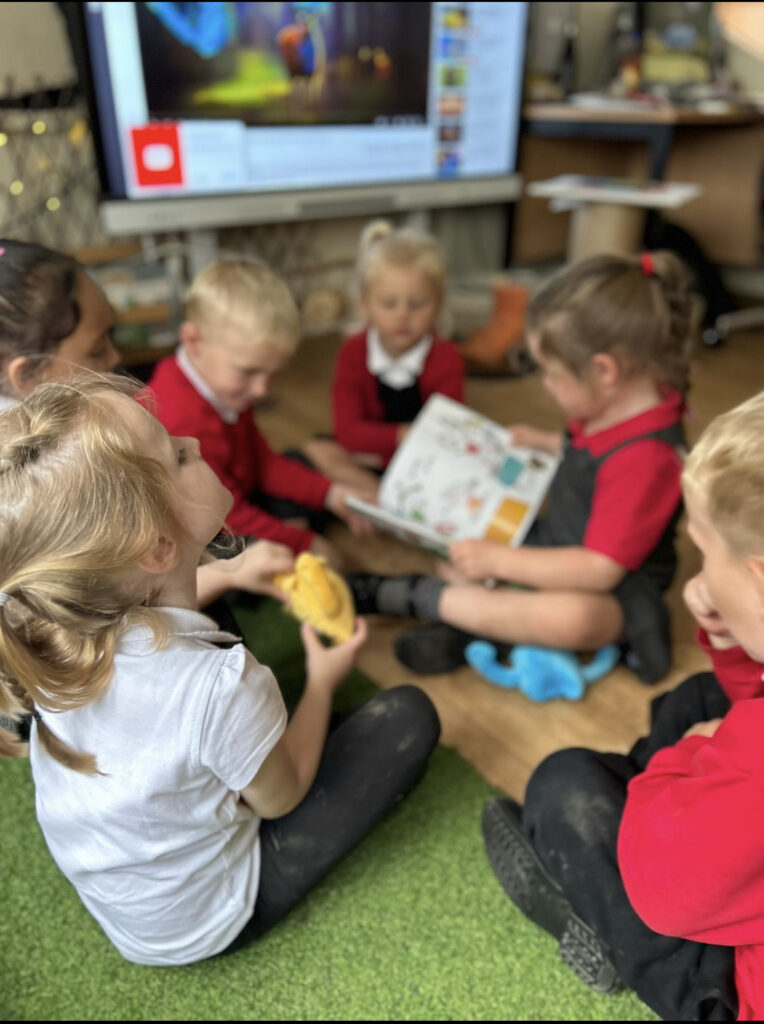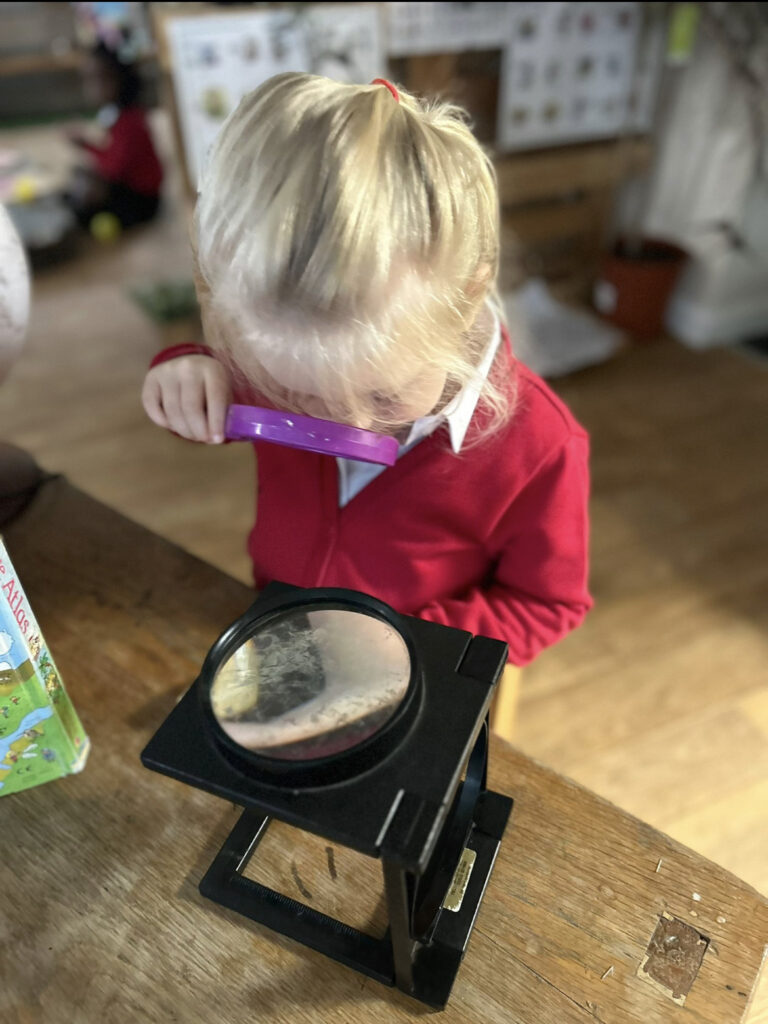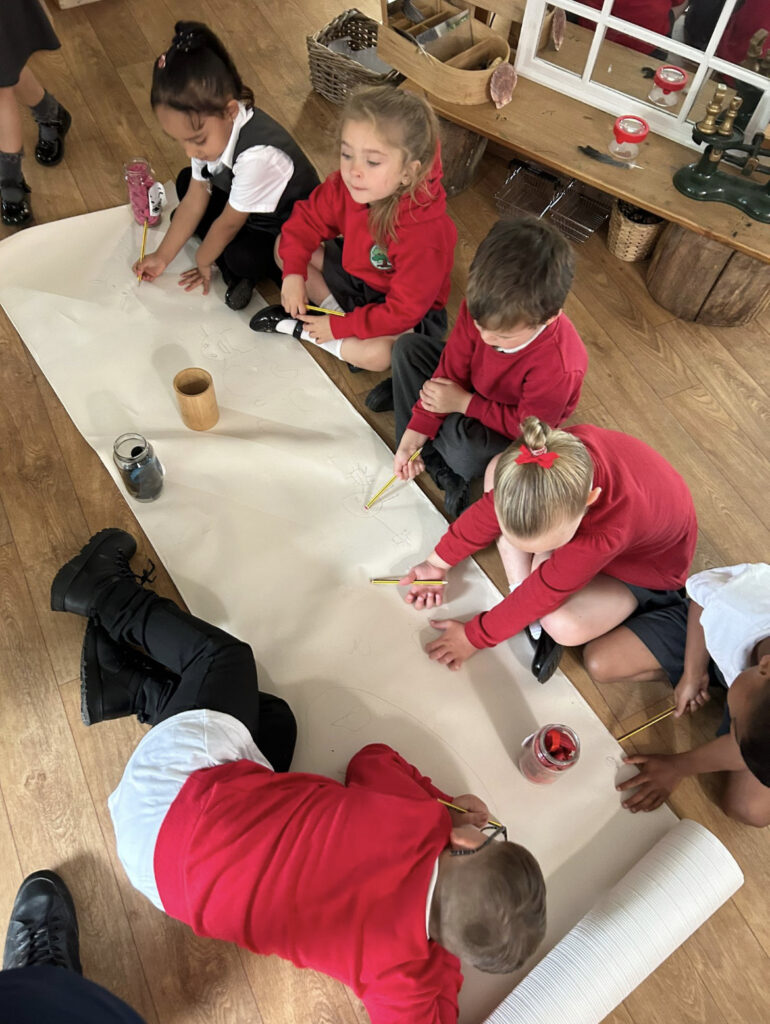 Key Dates
Every Wednesday – outdoor learning.

Monday 13th November- Odd Socks Day for Anti-bullying Week.

Tuesday 14th November- Come to your pjs for our hook lesson, bring your favourite bedtime story if you want to 🙂

Wednesday 15th November- Trip to the theatre

Thursday 7th December- Christmas Jumper Day and Christmas Dinner Day

Monday 11th December- Christmas Late Night

Thursday 14th December- Christmas Performance

Monday 18th December- Christmas Fayre

Tuesday 19th December- Christmas Party Day