"Play is the highest form of research"
Albert Einstein
Our teacher is Mrs Bashford and our teaching assistant is Miss Welsh.  In Reception we want the children to have fun with their learning, be curious and creative, try their best and become independent learners.
Reception is a very important and exciting time where the children learn skills to enable them to become confident and independent learners. The children have lots of opportunities to learn and explore through meaningful play within the provision. The children will learn through a mixture of adult led and child initiated learning. Our aim is to create an inquisitive and creative learning environment to engage and encourage creative thinking.
We observe what the children can do, how well the children are learning and use this to plan their next steps. We document this learning in our floor books, wall displays and in the children's Learning Journeys. We try our best to cater to the children's interests and to inspire and engage the children. We do not just learn indoors, we take our learning outdoors as often as possible, in all weathers! We do various activities every day and send parents a message via Marvellousme to inform you of what your child is learning.
How your child is learning at home is very important to us. You can email us at school to share experiences or fill in a Wow moment for your child's Learning Journey. By letting us know your child's achievements and enjoyments outside of school we can build upon these experiences in school.
We are trialling in the moment planning so we can respond to the children's interests as they develop. We have also been trialling Tapestry to log some of our children's learning. If your child has been added, you will have received an invitation to access this. We would love to hear your feedback on this.
Our Class Promise
At the start of our year in Reception we made a class promise, created from the children's ideas of what is important to them.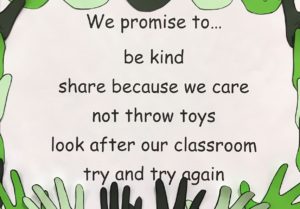 Virtual Learning
We are so sad to be having to isolate again, especially on the final week of term. We have had an amazing year with you all and will miss spending this last week with you before the holidays.
During isolation, children are expected to attend online lessons and engage in learning and activities with teachers. We have sent out email invitations with links to these sessions. Our EYFS team will also be setting challenges and sharing stories on our Early Years Facebook Group. Reception children will be expected to access the videos and complete the tasks set just as we would complete our learning activities in school.
We will post daily on the Red Hall Early Years Facebook Group during periods of isolation, if you are not already a member please join our private group
We always like to see how the childr.en are getting on, so please share photos and videos on the private Red Hall Early Years Facebook Group or you can email the school.
English
This term we are working towards the children forming their own sentences and using their phonetic knowledge to help them write these sentences independently. We will continue to revisit letter recognition, formation and developing our writing skills.
We are continuing to follow RWI to develop our phonic knowledge and apply this to our writing.
We will also continue to learn our tricky words – Tricky Words and Sight Words Song – YouTube
Remember to keep practising writing names, letter recognition and letter formation at home too!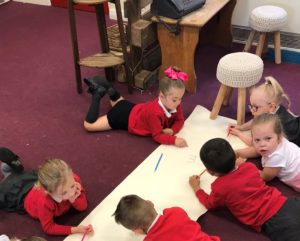 Maths
Remember to keep practising counting, number recognition and number formation at home too!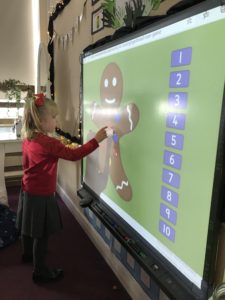 Topic News
Our new Topic for the last 6 weeks of this academic year is 'Our Wonderful World.' The children have already explored a small world seaside and this has led to lots of fascinations about the ocean, waves, sea creatures and pollution! We can't wait to learn and discover things about our amazing planet together.
The children have particularly been interested in Pirates so we will be celebrating with a 'Pirate Day' on Wednesday 23rd June, during our Outdoor Learning.
Children are invited to dress up but have been encouraged to continue our eco-theme by using old clothes and recycling materials to create their costumes.
Key Dates
To be confirmed.
| | |
| --- | --- |
| Date | Event |
| Wednesday 23rd June | Pirate Day |
| TBC | Graduation Day |
Photo Gallery
Our Photo Gallery will be updated in coming weeks.