Nursery Teacher: Miss Egglestone
Teaching Assistants: Mr Hutton, Mrs Morfoot and Miss Draycott.
The children are at the centre of all learning in our Nursery at Red Hall Primary School. We follow their interests and fascinations, listening to any questions they have and encouraging exploration and wonder. We document this learning in our floor books, wall displays and in the children's learning journeys. We begin each half term with a topic, how these topics develop is completely up to the children. We follow their interests and return to them repeatedly, building on their ideas and provoking deeper thinking. We value every child's ideas and collaborate with them in the learning process.
Children love to ask questions, it is one way they make sense of the world. Children are able to pose questions to us and investigate the answers; we want to allow them to feel in charge of their own learning. We aim to use inquiry-based approaches to learning to promote investigation, in turn creating interesting, engaging and meaningful learning for the children.
Our learning environment has strong Reggio Emilia and Montessori influences. We use natural, recycled materials, which support open-ended play and encourage children to use their imagination. Every aspect of the environment is carefully thought out to encourage independence and to inspire the children. We do not just learn indoors, we take our learning outdoors as often as possible, in all weathers! We do various activities every day and send parents a message via Marvellousme to inform you of what your child is learning.
How your child is learning at home is very important to us. You can email the School to share experiences or come into School and fill in a Wow moment for your child's Learning Journey.
We are trialling in the moment planning so we can respond to the children's interests as they develop. We have also been trialling Tapestry to log some of our children's learning. If your child has been added, you will have received an invitation to access this. We would love to hear your feedback on this.
Virtual Learning
We are so sad to be having to isolate again, especially on the final week of term. We have had an amazing year with you all and will miss spending this last week with you before the holidays.
During isolation, children are expected to attend one online lesson each day and engage in learning and activities with teachers. We have sent out email invitations with links to these sessions. Our EYFS team will also be setting challenges and sharing stories on our Early Years Facebook Group. Children will be expected to access the videos and complete the tasks set just as we would complete our learning activities in school.
We will post daily on the Red Hall Early Years Facebook Group during periods of isolation, if you are not already a member please join our private group.
We really like to see how the children are getting on so please do share photos and videos on the Red Hall Early Years Facebook Group or you can email the school.
Topics
Our new Topic for the last 6 weeks of this academic year is 'Our Wonderful World.' The children have already explored a small world seaside and this has led to lots of fascinations about the ocean, waves, sea creatures and pollution! We can't wait to learn and discover things about our amazing planet together.
The children have particularly been interested in Pirates so we will be celebrating with a 'Pirate Day' on Wednesday 23rd June, during our Outdoor Learning.
Children are invited to dress up but have been encouraged to continue our eco-theme by using old clothes and recycling materials to create their costumes.
Reminders for children in school
Each child must bring their book bag each day, along with their reading record and book.
Please try to read three times a week with your child. We encourage you to re-read books with your child, this will help your child to remember repeated phrases and the more they see words the quicker they will become at reading them.
Please label everything! Jumpers, cardigans and water bottles are essential.
We do Outdoor Learning on a Monday but children have access to outside everyday, in all weathers.
We use our outdoor provision daily so wellies and a change of clothes are essential, please bring a set in to leave in school.
We encourage children to wear slippers when inside, so please bring in a pair to leave in school, that fit with our slipper policy.
Games and activities
Topmarks has a great range of subject related games and activities that can be accessed on a tablet or laptop – https://www.topmarks.co.uk/
Jack Hartman –  I love to rhyme – https://www.youtube.com/watch?v=RVophT8naUM&t=53s
Cosmic Kids Yoga Safari and nursery rhymes- https://www.youtube.com/watch?v=C4CaR0syf1g
Dance Freeze – https://www.youtube.com/watch?v=2UcZWXvgMZE
Action song –  I'm so happy –  https://www.youtube.com/watch?v=dUXk8Nc5qQ8
Shake our sillies out – https://www.youtube.com/watch?v=03zqJQJRLN0
Key Dates
| | |
| --- | --- |
| Date | Event |
| Wednesday 23rd June | Pirate Day |
| TBC | Graduation Day |
Photo Gallery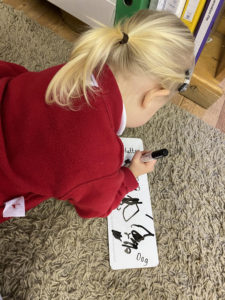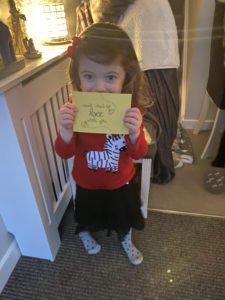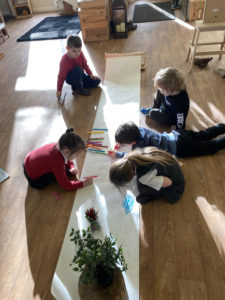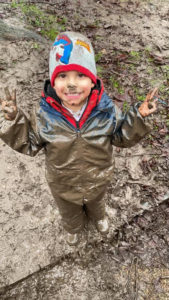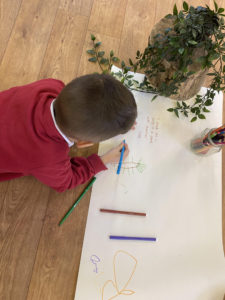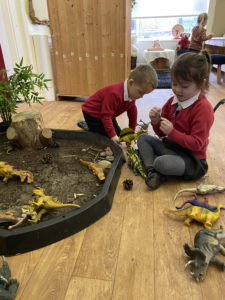 Our Photo Gallery will continue to be updated.